The Ultimate Guide on Costa Rica Travel in 2023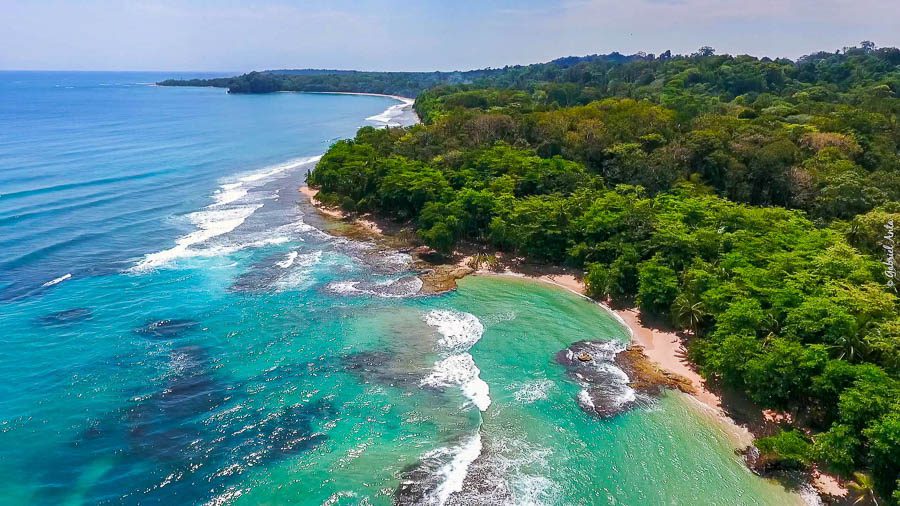 Get ready to immerse yourself in the 'Pura Vida' way of life as you experience the very best of Costa Rica travel! This country is known as the 'rich coast' and is one of the fabled lands of Central America with endless things to see and do.
Spanning from the pearly waters of the Caribbean Sea to the frothing waves of the Pacific Ocean, it's a place of wonderful biodiversity and natural beauty. It's a land where volcanoes sprout from mist-haloed jungles and cinnamon-tinted beaches are framed by forests filled with howler monkeys. You're in for a real adventure as you experience all there is to see and do in Costa Rica!
Cue this 101 on Costa Rica Travel, a complete and ultimate guide that offers insights into all the most enthralling destinations and pursuits the nation has to offer. Dive in for advice on the practicalities of travel and the best tips for planning your itinerary, as well as individual guides to the frenetic capital of San José, the wave town of Tamarindo, the cloud forest reserves of Monteverde, and oodles, oodles more.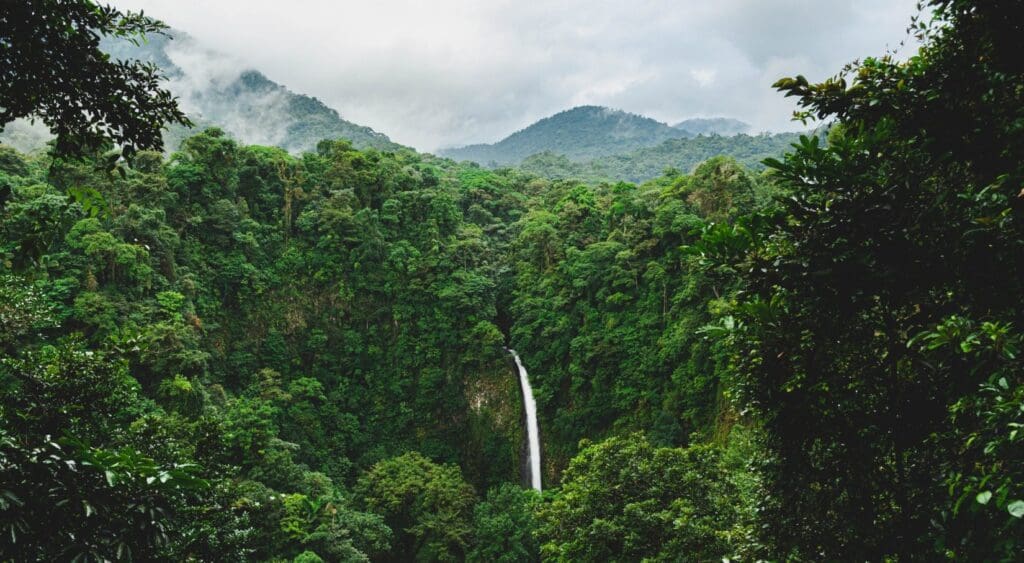 My experience with Costa Rica Travel
I'm always excited to return to Costa Rica when I get the chance. Imagine glimpses of cone-shaped mountains belching smoke and ash on the horizon mingling with visions of emerald coffee plantations rolling through the sierras as your plane whizzes towards San José. As wheels touch tarmac, it's hard to shake the feeling of arriving somewhere truly special.
I especially love heading west towards the Pacific coast. The provincial duo of Guanacaste and Punta Arenas never fails to wow in these parts. From the hammock-swinging beaches of Tamarindo (where you'll want to spend the morning hours surfing glassy waves) all the way to the hiking paths of Manuel Antonio (where I recommend detouring to encounter three-toed sloths), it's a land tailor-made for active travelers and ecotourists.
But that's really just scratching the surface of what I love about this relatively compact country in the heart of Central America. I've also had the pleasure of snapping shots of resplendent quetzals in the rainforests of Monteverde, whitewater rafting around Arenal, and hiking paths between talcum-white beaches in Puerto Viejo de Talamanca on the Caribbean. See why I adore coming back and tips on how to get there, as well as where and when to go.
Ultimately, I am very grateful to run The Explorer's Passage, a premier adventure travel company and, in my opinion, the best tour operator in Costa Rica. Our team has over 30 years of experience running successful tours there. If at any point throughout this guide you find yourself with any questions, reach out to our team and we'll gladly help build your dream trip!
Inside this Guide
Intro to Costa Rica as a travel destination
Costa Rica is now firmly established as a world leader in ecotourism and adventure travel. This jewel of Central America got there thanks to a combo of natural gifts and legislation. A whopping 26% of the total land here is protected in some of the best national parks and reserves in the world. It's illegal to hunt, period. Oh, and the nation ditched a standing army way back in 1949, preferring instead to spend on conservation and preservation.
Today, travel to Costa Rica is up there with the most-visited destinations on the planet. It draws in something in the region of 3 million international travelers each year and has a tourism sector that's responsible for a mega 12.5% of the country's overall GDP – that's more than coffee and bananas combined!
The best thing is that Costa Rica can cater to all sorts of travelers. You can come here to laze on the sands of the Pacific if you like, doing nothing but munching gallo pinto beans and sunning yourself. Or you can get the adrenaline pumping faster than the rapids of the Peñas Blancas River with surf sessions on barrels at the best beaches, eco travel tours of primeval rainforests, birdwatching in cloud reserves, coffee tasting, and volcano hikes.
Costa Rica has it all with its endless list of things to do and see! Check out our guide of the top 15 places and attractions to visit in Costa Rica.
Brief history of Costa Rica
The first borders of what we now call Costa Rica were outlined by a certain Christopher Columbus, who dropped anchor here in 1502 off the Isla Uvita roughly midway up the country's Caribbean coast. He claimed the region for Spain and ushered in a period of colonial rule that was to last the better part of the next three centuries. The most noticeable and lasting additions of this time are the European influences in Costa Rican architecture and food, along with the language – Spanish is still the official national tongue.
When colonial rule was broken by wars of independence in the 1810s, Costa Rica fell into the greater Mexican Empire and then, soon after, gained full independence as a standalone state in 1838. That was a turning point, as the farmers of the fertile Central Valley were finally free to profit directly from their crops of coffee, chocolate, and bananas.
Fast forward another 100 years or so, through a foiled takeover attempt by the United States and a short but bloody civil war, and you start to see the Costa Rica of today taking shape. The constitution of 1949 was perhaps the most defining moment. That's when the country disbanded its army, guaranteed universal suffrage, and plotted a course towards becoming one of the world's first ecological nation states, which is very much in alignment with The Explorer's Passage's sustainability focus. Read more about tips on how to travel more responsibly in our sustainable travel guide.

How to get there
Traveling to Costa Rica is now easier than ever before. The vast majority of people reach this beautiful land by flying. You've got two pretty well-served arrival points to choose from, each with connections coming in from the United States, elsewhere in Central America, Europe, and South America:
Juan Santamaría Airport (SJO) – The main airport in the country, Juan Santamaría, is on the northwest side of the capital in San José. It serves upwards of 5.5 million visitors in any normal year and has the widest array of travelers coming from the United States, Europe, and beyond. Traveling into San José means arriving close to the very geographical middle of Costa Rica. That means it's a good option for launching trips to the beaches of the Caribbean and the Pacific with pit stops in the cloud forests and the volcano parks along the way.
Guanacaste Airport (LIR) – Often called, simply, Liberia Airport, this is the second-largest arrival point in the country and a great Costa Rica travel option if you are looking for something a little different. It's an up-and-coming airport that's fantastic if you're looking to get to the best surf spots and beaches of Guanacaste Province or the Nicoya Peninsula. The terminals serve up to 1.1 million tourists in a normal year, and there are now international arrivals from London, Houston, and Los Angeles.
Road trippers can also arrive on the Pan-American Highway. This iconic roadway links more than 18,640 miles (30,000 km) of territory, from Alaska (The Explorer's Passage also operates a fantastic tour in Alaska) in the north to Ushuaia in the south, passes right through the heart of Costa Rica.
A word of warning in the name of safety, though: The locals refer to the Pan-American Highway as Vía Muerta, the way of the dead. It has some very challenging sections, including winding mountain roads that are totally un tarmacked. It's also a serious drive of over 65 hours from San José to the United States border.
Getting around Costa Rica
So, you're on the ground in San José. Where to next? Magma-spewing volcanoes await to the north, idyllic surf beaches await to the west, Caribbean reefs to the east. But how to get to them? There are loads of ways…
Buses – There's a pretty fantastic bus network linking up most of the major destinations and smaller towns in Costa Rica. Travelers have long relied on this method and this method alone to get from point A to point B.
San José, the capital, is the hub of it all. From there, you can get out to the Caribbean side of the country in a day, or the Pacific side in just a few hours. However, traveling Costa Rica from one coast to the other will often involve a stopover in the city along the way. Routes are also made longer by the fact that buses don't generally use major highways and often stop in small villages.
Travel by bus is definitely the budget choice, though – even the lengthiest trips cost under US$14 per person.
Private shuttles – Private shuttles offer a neat middle-of-the-ground choice that balances comfort, travel time, and price for a great trip. They're about five or 10 times pricier than your usual public bus in Costa Rica but often get you to where you're going at least 50% faster.
On top of that, shuttles are limited to 12 passengers and can even do convenient pickups right at your hotel. There are a number of companies that offer private shuttles, each serving different parts of the country. Some giving lifts to the Pacific coast also allow free surfboard transit.
Rental car – More and more travelers are now opting to drive themselves. It's an option that's sure to stoke the wanderlust, because it means you'll be free to travel the length and breadth of the country, from volcano parks to surf beaches.
One word of warning to err on the side of safety: The road quality in Costa Rica leaves a lot to be desired. Venture anywhere outside of the Central Valley and San José and you're likely to need a 4X4. Routes can be winding, prone to landslides in the wet season, and are often unpaved. For this reason, car insurance premiums can be non-negotiable additions to a trip.
Flights – There's an ever-growing range of internal flight connections linking up Costa Rica's travel destinations and regions. About five different airlines now operate domestic routes. Again, the main hub is San José, but there are smaller hubs in Limón and Liberia.
Flights are naturally the fastest way to arrive in a particular region. They also open up some parts of Costa Rica that are pretty tricky to get to by road, like the very ends of the Nicoya Peninsula or Palmar Sur on the side of the Osa Peninsula in the deep south.
Visas for Costa Rica
Costa Rica actually has some of the most relaxed entry requirements among travel destinations in the world. Most travelers don't need to pre-apply for any visa or documentation before they set off. In fact, there's a list of about 65 countries that get totally visa-free access for up to 90 days at a time (including the US, the UK, and the EU nations), and a further 40 or so nationalities that get the same but for up to 30 days at a time.
You will need to ensure that you have a passport that's valid for at least the duration of your stay plus six months. Border control can also ask for proof of a return ticket or onward travel and proof that you have the financial means to support yourself during your trip. If you're not sure what you need to visit Costa Rica, get in touch with my team for more guidance on entry requirements.

Best time to visit Costa Rica
Costa Rica is a tale of two seasons: The dry and the wet, or, as the locals often call it, the green. Neither is better but they are different. What's more, different regions tend to come into their own at different times of the year. Here's a rough breakdown of the seasons by month to figure out the best time to go for your trip:
May to November (wet or green season) – Rainfall increases across the board to about 15 inches (400 mm) per month in October, rising every month from the beginning of May. This feeds the rainforests and the jungles and really brings the highlands of Monteverde and the Central Valley to life.
Often considered the best time to visit for wildlife viewing, the green season is also generally cheaper and less busy. This is also the best time for surfing on the Pacific as it brings in the biggest waves.
December to April (dry season) – Rainfall begins to decline in November but doesn't really slow to a trickle until January. However, the Pacific coast of the country comes into its own around Christmas time, with long days of sun and sea breezes for those looking to escape the colder winter months in the north. Later in the dry season – around March and April – is the hottest time of the year, with average temperatures cranking up to 79°F (26°C).
The anomalies here are the coastal enclaves of Puerto Viejo de Talamanca and the Caribbean shoreline. That gorgeous region of white-sand beaches and palms that bristle in the trade winds has two dips in rainfall, first in January and February and then again in September and October.
Money: local and preferred currencies
Costa Rica uses the colón. However, it is important to note when traveling in Costa Rica the US dollar (USD) is usually the currency of choice, particularly in the tourism context. Don't be surprised to see restaurant and bar menus quoted in USD or to be asked for dollars when getting a taxi or shuttle bus. When you do pay with dollars, it's common to be given back colones in change.
ATMs are very widespread across Costa Rica. You'll find them in most mid-sized towns, usually inside malls and supermarkets. There are two types, one that allows for withdrawals of up to US$500 at a time, another that's about half of that. Both take an ATM fee of about US$3 per use, plus whatever exchange rate and fees your bank may charge.

Must-try food and drink
Rice, beans, fresh tropical fruits, and oodles of earthy veg make up the mainstays of the simple but tasty Costa Rican kitchen. Over the centuries, all sorts of people and cultures have made their mark – Peruvians bringing ceviche, Spanish with their country stews and rice dishes, the Aztecs with their tamales and chocolate. As such, you can look forward to a varied menu that's often hearty and filling and overarchingly healthy. Dishes we think everyone should sample during their Costa Rica travels include:
Gallo pinto – The national dish of Costa Rica. Usually served at breakfast, it's rice and black beans all churned together with spices and a touch of chili pepper. They cook this basically everywhere and it's cheap!
Casado – Order the casado and you'll get a plate that's rammed full of all sorts: Fried tortilla chips, maize or corn salad, black beans, rice, and – at least for the meat eaters – a stewed leg of chicken or a slab of pork.
Tamal – The Costa Rican answer to the tamale, this one's a little different to its Mexican compadre in that it comes stuffed into a banana leaf and is usually served as a breakfast snack with black beans on the side.
Top destinations in Costa Rica
There are more travel destinations worthy of the bucket list in Costa Rica than you can shake your bird-spotting binoculars at. Here's a look at some of the ones that we think every adventure-loving traveler should consider:
SAN JOSÉ
San José is the closest thing Costa Rica has to a metropolis. The nerve center of the nation, cradled between the coffee-covered ridges of the fertile Central Valley, will guide you to the trip of your dreams.
Many travelers ditch the airport for the mountains or the coast right away. Those who linger get to feel the pulse of the country, in the sleepless Central Market or between the hip cafés of Barrio Escalante. Culture buffs should make this a must, since San José hosts Costa Rica's major national museums. Here's just a taste of the best attractions:
Central Market – Be enthralled by the bazaar at the heart of San José, a place to shop for exotic fruits, strange mountain medicines, fresh coffee, rich chocolate, and a whole load more.
Museo de Oro Precolombino – Also known as the Gold Museum, this attraction hosts a collection that is simply eye-watering, hitting a zenith with El Guerrero, a life-sized ancient warrior entirely cast in precious metal.
The Central Valley – Venture to the outskirts of town to discover organic coffee farms. Push further to find the gaping crater of Irazú, the highest active volcano in the country.
TORTUGUERO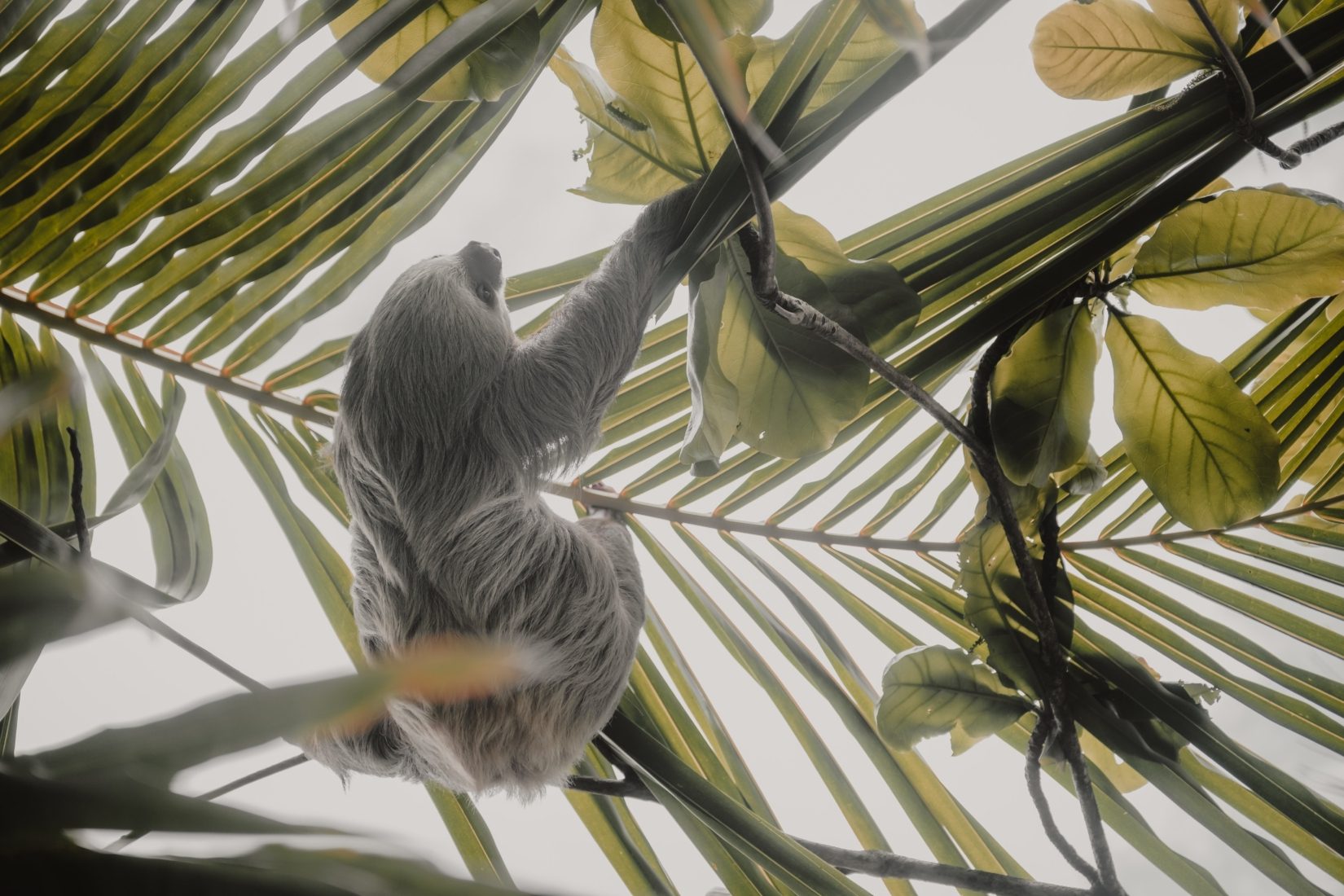 One of the eco hubs of the Caribbean coast, Tortuguero is a distant land of mist-haloed coast forest and murky riverways and a must-see for anyone traveling to Costa Rica. It's famous for its namesake creatures: Turtles – Tortuguero means "place of the turtles" in English. The high summer months of July and August are the peak hatching times. Visit then on our Tortuguero tour to see loads of leatherback turtles emerging from nests and scuttling towards the sea.
You'll find plenty in this comprehensive travel guide to Tortuguero, but here are some top attractions:
Tortuguero National Park – The reserve that encompasses Tortuguero is largely about turtle conservation, but it also hosts tiger herons, caimans, and even jaguars. Truly one of the best things to see in the region!
Barra del Colorado Wildlife Refuge – Even more remote, this vast bioreserve (also known as Refugio Nacional de Vida Silvestre Barra del Colorado) extends to the north along the Nicaraguan border. It's for the true adventurer out there, offering 355 square miles (919 sq km) of sloth watching and crocodile dodging.
Sea Turtle Conservancy Visitor's Center – Here you'll learn all about the unique aquatic creatures that put Tortuguero on the eco-tourism map.
ARENAL
Adrenaline is the currency around Arenal, an area that's risen to become unquestionably the adventure travel capital of Costa Rica. The whole place swirls around the perfect cone of Arenal Volcano, truly one of the best things to see. You can't climb it, but the rainforests, lakes, and wild rivers that cascade down its slopes offer ample opportunities for woodland hikes, rafting, and ziplining.
During this thrilling tour around Arenal, most people base themselves in the lively hub of La Fortuna, but Lake Arenal is also a doozy, snaking through the sierras with waterside bike tracks and swimming spots. Check out some of the best places to visit in the area:
Arenal 1968 Trail – An amazing hiking path that weaves through lava fields that were laid down in one of the last major eruptions of the volcano in – you guessed it – the year 1968.
Lake Arenal – The largest lake in Costa Rica and a major destination for kitesurfers in the winter months.
Tabacon Hot Springs – The perfect place to soothe tired muscles after a jaunt around the Arenal trails, the Tabacon Hot Springs is a spa complex with bathing in geothermally warmed waterfall pools.
MONTEVERDE
If there's anywhere that can capture the booming biodiversity of Costa Rica in one hit, it's Monteverde. Known for the Monteverde Cloud Forest Biological Reserve, the town is surrounded by uber-rare highland habitats.
Hit the trails to delve into a tangle of huge strangler trees and alien-like orchid species. The birdwatching is second to none, with resplendent quetzals even making an appearance now and then. Follow that up with night hikes to see the nocturnal animals emerge. Be sure to experience these top places to visit:
Monteverde Cloud Forest Biological Reserve – The piece de resistance of Monteverde is this 41-square mile (106-sq km) dash of cloud forest, which showcases over 2,500 plant species and all sorts of amazing bird life.
Night hikes – Walks into the cloud forest at night are a totally different experience, letting you see the strange lights and hear the wild noises of the rainforest in the shadows.
Sky Walk Monteverde – Walk some of the best hanging bridges in Costa Rica and dare yourself to zipline through the dense canopy.
MANUEL ANTONIO
At just eight square miles (21 sq km), Manuel Antonio National Park is the smallest of all the reserves in Costa Rica. But size hardly matters when this attraction can boast arguably the highest biodiversity in the world.
Over just a handful of marked trails, visitors to this clutch of towering coast forest on the Pacific will get to spot three- and two-toed sloths, coatis, green iguanas, squirrel monkeys – the list goes on. After, you emerge onto a stretch of idyllic beige sand framed by teal-tinted waters. Some of our favorite places on this Manuel Antonio tour include:
Manuel Antonio National Park – The main wildlife reserve here and the reason most people visit, this one's a top place to see sloths in the wild.
Manuel Antonio Beach – A truly stunning scythe of powdery sand that's within the national park and well worth a visit.
Santa Juana Lodge – Experience more off-the-beaten-path corners of the Manuel Antonio region by venturing to this lodge in the highlands nearby. It sits amid forests filled with marked trails, each punctuated by waterfalls and gurgling rivers perfect for a trip to see the beauty of Costa Rica.
GUANACASTE
Many of the great Pacific Ocean jewels of Costa Rica sit in Guanacaste province. It's a big cut-out of the country, occupying something like 6,000 square miles (10,000 sq km) of the northwest, from the cloud-shattering volcanoes of the Cordillera de Tilaran all the way to the Nicaragua border.
It's among the most-visited parts of the nation. One reason why: the amazing surfing spots. From Tamarindo right down to Playa Caletas, the region is a doozy for wave chasers and surfers of all levels. On top of that, you get the waterfall-splashing forests of the Nicoya Peninsula, the boho beach escape of Samara, and plenty, plenty more, such as:
Tamarindo – Once a pint-sized fishing village, Tamarindo is now the capital of Pacific-coast surfing in Costa Rica, and a bit of a party town once the sun goes down. Definitely worth the visit for the splendid beaches regardless of your ability on a board.
Diria National Park – Leave behind the surf breaks for a while to explore this medium-elevation forest park where a trio of hiking routes promise glimpses of cuckoos and howler monkeys.
Santa Rosa National Park – Tropical oak forests spill down to legendary surf destinations in this northern park, while the Islas Murcielago are a veritable diving mecca off the shore – so long as you don't mind visiting the hulking bull sharks, that is!
OSA PENINSULA
The Osa Peninsula is the land of the primeval. Bending like a thumb into the Pacific from southwestern Costa Rica, it's one of the most untouched and best-preserved corners of the region. That shows, since uber-rare Baird's tapirs, threatened margay cats, and even jaguars still stalk the great swathes of remaining virgin rainforest.
The web of trails at the Corcovado National Park is probably the highlight, but there's also whale watching and surfing to be done in Drake's Bay and Carate among many other great places to visit.
Corcovado National Park – Once hailed as the most "biologically intense place on Earth," this reserve contains the largest continuous patch of old-growth coast jungle in the Americas. It also extends into the sea, where there are whales, dolphins, sharks – you name it!
Drake Bay – Named for the marauding pirate who they say anchored and hid treasure here, Drake Bay is the gateway to the Osa Peninsula wilds and a top place to organize eco tours.
Isla del Cano – Rich Pacific waters circle the whole Osa Peninsula, and the trip to the Isla del Cano is the perfect way to explore them. Expect to see manatees, dolphins, sea turtles, false killer whales, and a whole load more on your way to the remote rock in the ocean.
And there you have it, an introduction to our favorite places to visit in Costa Rica! We hope this guide has given you a helpful idea of what to expect as you plan your one-of-a-kind adventure to this extraordinary country in Central America.
If you have any additional questions or need help planning your adventure to Costa Rica, do not hesitate to contact us. You can also learn more about our unforgettable Costa Rica adventure tour.
Finally, if you're new to The Explorer's Passage, here's why you should choose us to perfectly plan your next adventure on one of our other world-class tour packages to some of the most exciting places on earth.
But don't just take our word for it, check out our client testimonials and 5-star TripAdvisor rating for more on the excellent service and experiences we provide.
Thanks for reading and I look forward to seeing you in Costa Rica!
Cheers,
Jeff
Jeff Bonaldi
Founder & CEO
The Explorer's Passage
About Jeff Bonaldi
Jeff Bonaldi is the Founder and CEO of The Explorer's Passage, a premier adventure travel company. His mission is to provide travelers with the opportunity to transform their lives and the planet through the power of adventure.
Learn more about Jeff's story and his company HERE.